Timeline / Albums
Released 9 September 2022
XXV
Time flows, and it carries us with it, willingly or otherwise. Reaching backwards can have its perils. The past is where we keep our successes, our pride, our failures, our burden; where we stow away everything we have achieved and everything we have escaped. It can get messy back there. As Robbie Williams puts it, "I've got a complicated relationship with everything I've done. "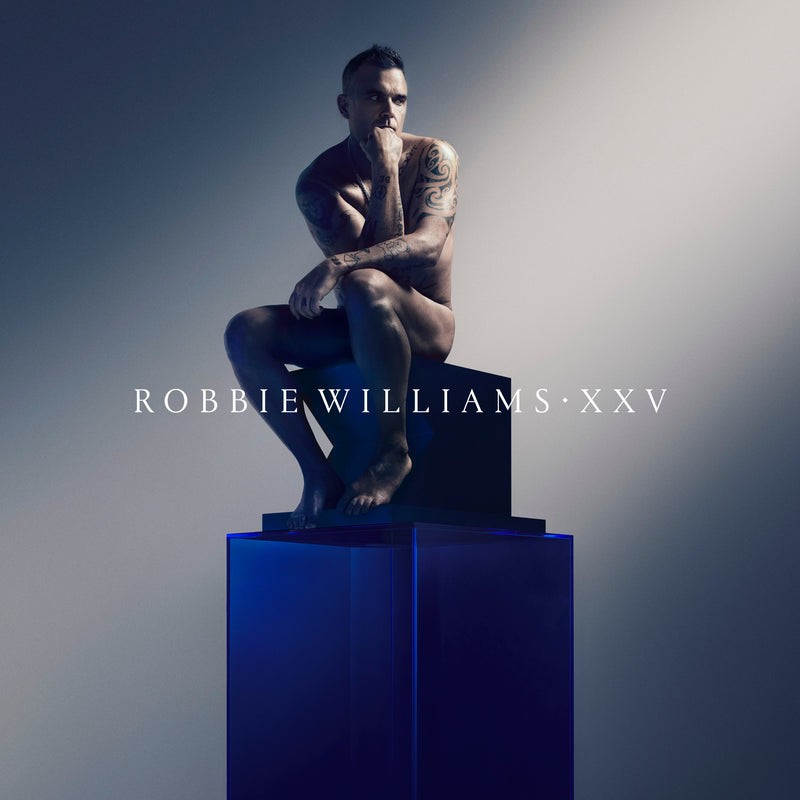 This record, XXV, is a glorious hymn to Robbie's relationship with his legacy. It is a collision and a conversation and a collaboration between the past and the present. (Often a more distant past, though sometimes much less so: the newest song here, "Lost", was accidentally conjured out of nowhere one recent November evening long after the rest of this album had been completed.) Here, it's not just that these songs are being reimagined with whatever fresh wisdom and experience and orchestral arrangements that he and his collaborators these days bring. It's that these songs have been, to use his phrase, "re-loved".

Which is also maybe to say that in some cases they can now be held close by their creator in a way that a younger Robbie Williams couldn't easily allow. When someone habitually writes songs drenched in both ego and its opposite, sometimes all the audience can hear is the former, and all their singer can hear is the latter. Maybe that's changing. "It's still the same songs by the same man," he says. "But maybe I care a bit more for him, and them, than I did before." Maybe it gets easier to see what others already saw. "There are moments when I feel as though what I set out to do when I left Take That I achieved," he says. "I feel like I didn't notice it at the time."

If you listen closely to XXV, you can hear some of what he has learned since he first sang these songs. Edge a little closer still, you may also catch a whisper of other wonders that have lain hidden within them all this time, in a cocoon, waiting.

"I'm so excited to announce my new album 'XXV' which celebrates many of my favourite songs from the past 25 years. Each track has a special place in my heart so it was a real thrill to record them again with the Metropole Orkest. Can't wait for you all to hear it"
Tracklist
1 1. Let Me Entertain You 2 2. Come Undone 3 3. Love My Life 4 4. Millennium 5 5. The Road To Mandalay 6 6. Tripping 7 7. Bodies 8 8. Candy 9 9. Supreme 10 10. Strong 11 11. Eternity 12 12. No Regrets 13 13. She's The One 14 14. Feel 15 15. Rock DJ 16 16. Kids 17 17. Angels 18 18. Lost 19 19. Nobody Someday 20 21 DELUXE ADDITIONS 22 23 20. Lazy Days 24 21. Hot Fudge 25 22. Sexed Up 26 23. More Than This 27 24. Disco Symphony 28 25. Better Man 29 26. Home Thoughts From Abroad 30 27. The World and Her Mother 31 28. Into The Silence 32 29. Angels (Beethoven AI)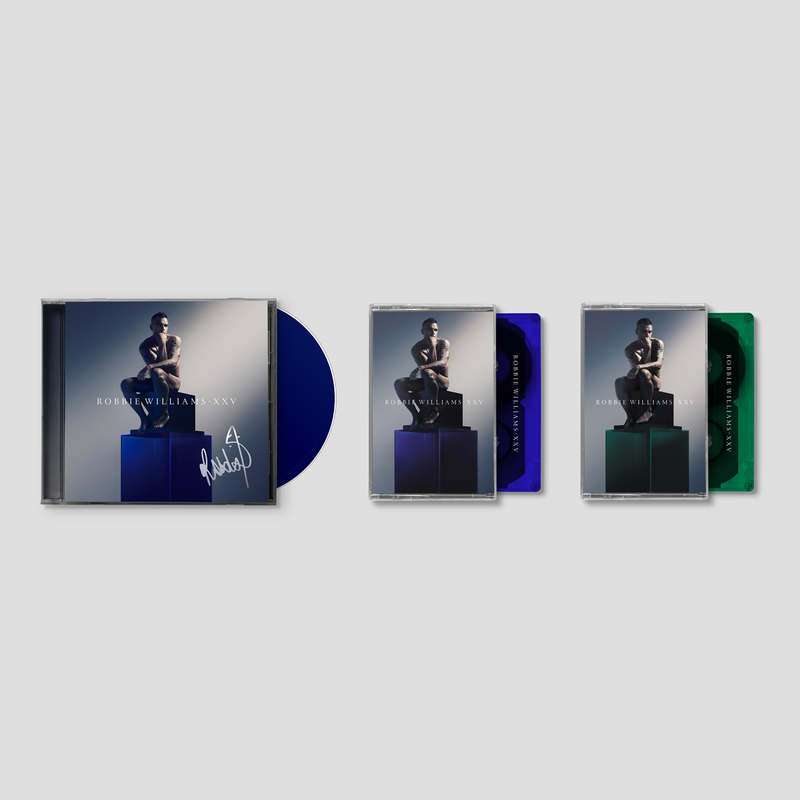 Related Product
XXV Signed CD + Blue Cassette + Green Cassette
XXV, the thirteenth studio album from Robbie Williams, consists of all the classic hits newly orchestrated by Jules Buckley and Guy Chambers and Steve Sidwell, and re-recorded with the acclaimed Metropole Orkest
Shop Now