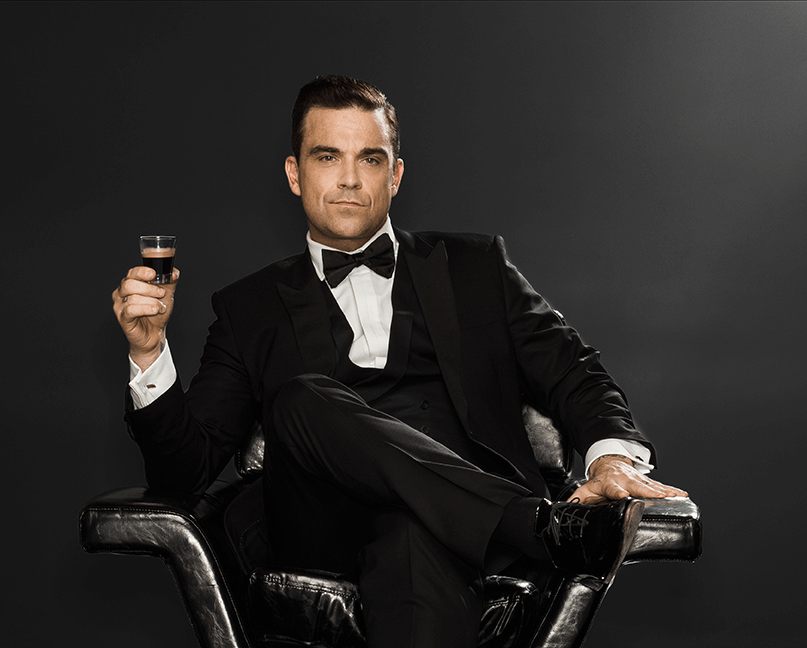 At a top secret event in Paris today Robbie revealed that he is the new face of Café Royal coffee! As the new under-coffee agent, Robbie stars in an advert that sees him don a tux and take to the road, sky and sea in the service of good taste. Check him out in the video above.
After weeks of speculation about the identity of Café Royal's secret agent, Robbie emerged to guests and journalists at Monsieur Bleu in the French capital, where he performed Bully, the opening number from new album Under The Radar and the soundtrack to the advert.
As a special treat from Café Royal, you can download Bully for free here.