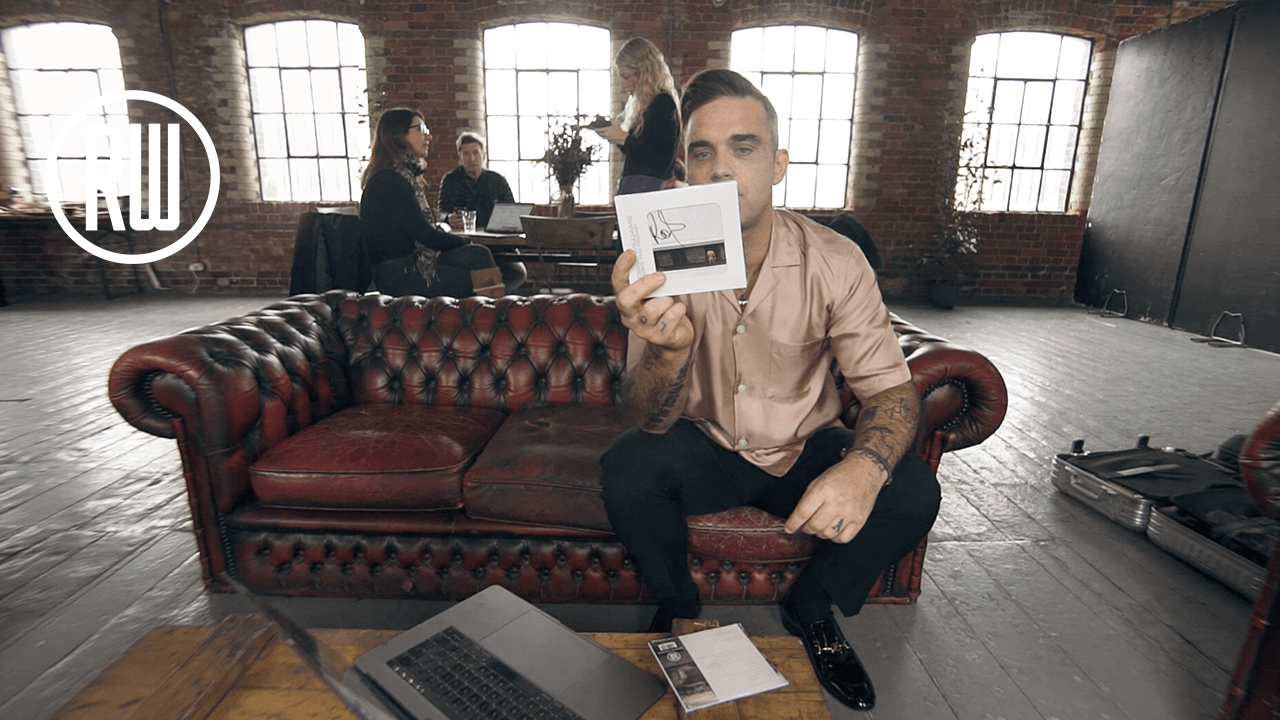 It's Valentine's Day, which can mean only one thing... Under The Radar Volume 3 is officially out now!
If you pre-ordered the album, we hope you're spinning your CD and loving every track on the new album. If you've yet to secure your copy, you can choose between three formats:
- Super Deluxe CD
- Standard CD
- Digital Download
All three formats are available to purchase exclusively via RobbieWilliams.com by clicking the link below.
Just like the first two records, Under The Radar Volume 3 is a special collection of b-sides, demos and rarities that never made it on to a full studio album, but Robbie has always wanted you to hear.
Speaking about the release, Robbie said: 'I'm so excited everyone can finally hear the new 'Under The Radar' album. Just like the two records before it, this is a collection of songs and alternative versions from the archives that have a special place in my heart. I've always wanted you to hear them and I'm thrilled to be sharing them with you all today.'
For this volume of Under The Radar, Robbie has put out a Super Deluxe CD edition, which comes signed with two exclusive tracks for download and a whole host of goodies inside the album sleeve:
- 3 double-sided interchangeable cover art cards, one of which is hand-signed by Robbie
- Lyric booklet
- Window sticker
- Fridge magnet
- Exclusive download tracks
- Complimentary digital download of the album
- Hand-written message from Robbie
Watch Robbie unboxing all the above in the video below!