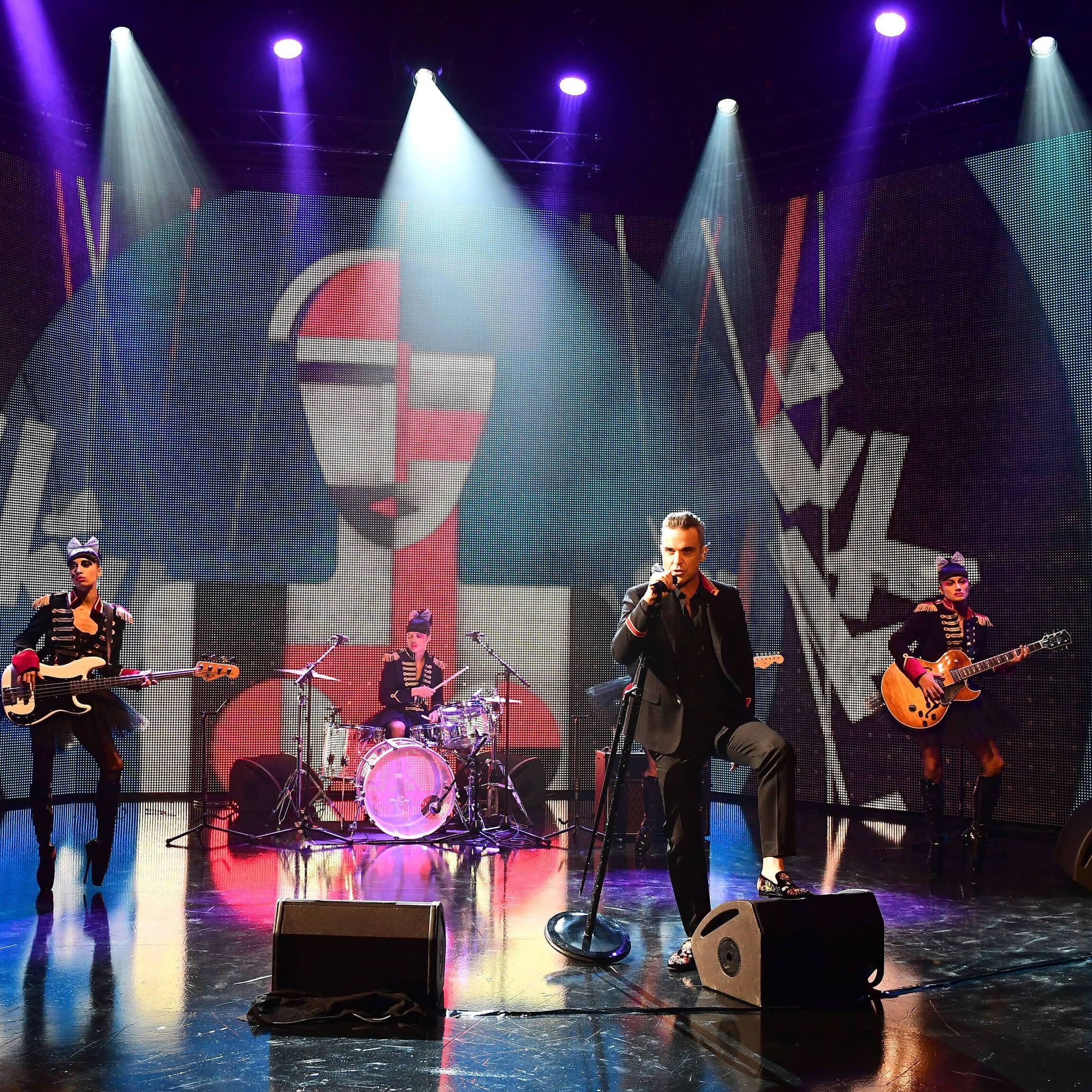 Get ready to settle down and put your feet up this weekend - Robbie is coming to your television!
First up is The Graham Norton Show, which airs tonight at 22:35 BST on BBC One. He'll be chatting to Graham alongside Justin Timberlake, Anna Kendrick and Daniel Radcliffe. More importantly though: he'll also be giving a rather Sensational performance of his new single, Party Like A Russian, which was released worldwide today.
Then, you've just got to hop over to ITV on Sunday to see Robbie lending Sharon Osbourne a hand in the Judges' Houses stage of this year's X-Factor. Tune in from 19:30 to hear his words of wisdom.
While you're waiting, here's a little reminder of what happened the last time Robbie was on The Graham Norton show.
PARTY LIKE A RUSSIAN