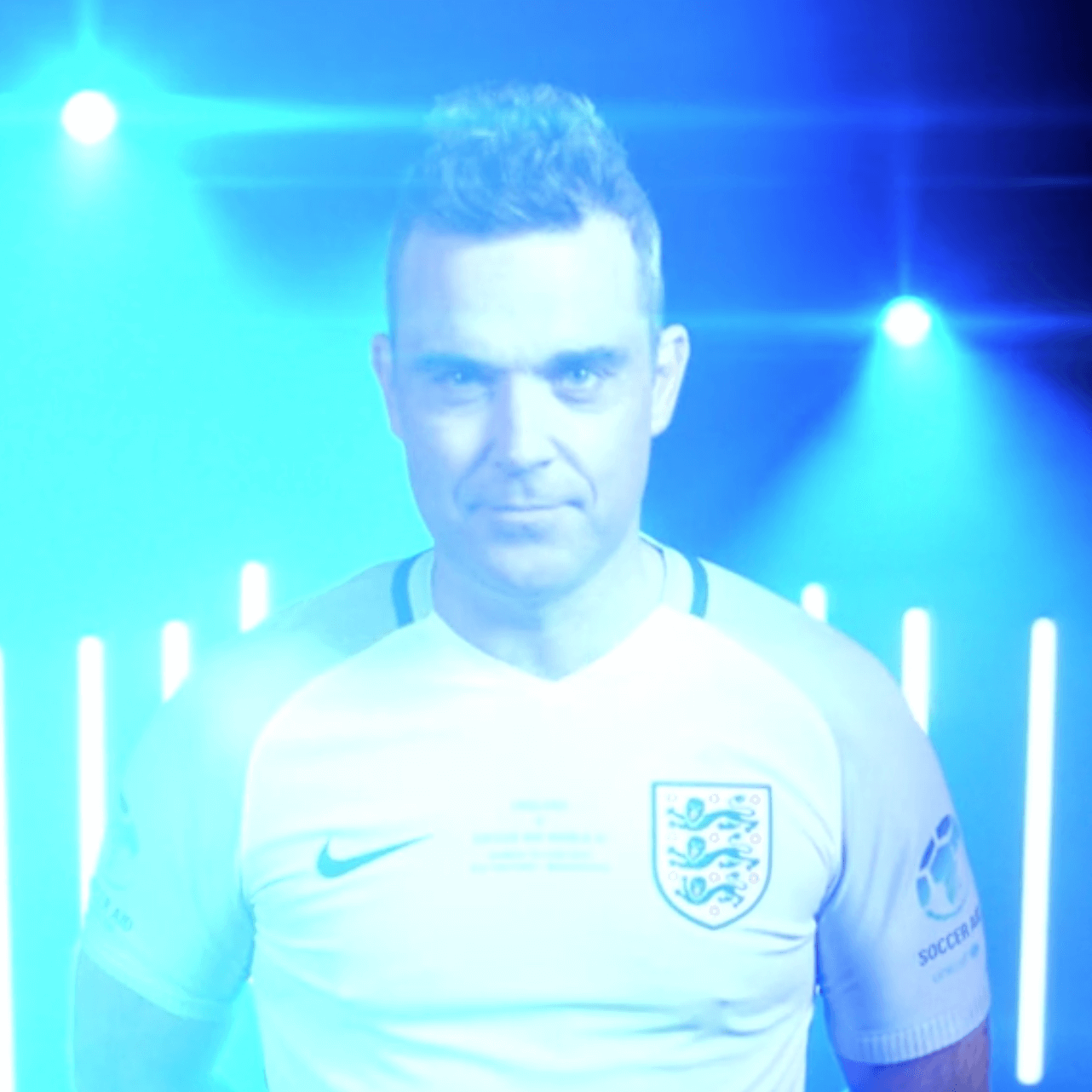 Robbie announced today that he'll be going head-to-head with olympic hero Usain Bolt for the eagerly-anticipated Soccer Aid for Unicef match, as part of a new look charity campaign for Unicef UK and ITV.
Robbie's England team will go up against Usain's Soccer Aid World XI at Old Trafford on 10 June 2018, with both teams comprised of A-list stars and footballing legends.
The official launch marks only the start of a series of surprise payer unveilings - stay tuned to find out who'll be joining the two sides as the rivalry between England and the Soccer Aid World XI intensifies!
The international friendly match takes place just four days before the FIFA World Cup in Russia begins. Tickets are on sale now and the game will be broadcast live on ITV.
Making the announcement, Robbie said: "I am buzzing that Soccer Aid for Unicef is back. Reclaiming the title for England this year is going to taste so much sweeter with Usain leading the Soccer Aid World XI. I can't wait to lead out the England team on Sunday 10th June at Old Trafford in what really is a game like no other. With your support, we will help children in danger around the world."
Usain said: "It is my dream to make it as a professional footballer, so to be able to step out onto the pitch at Old Trafford in June, and play against some of football's biggest legends is going to be remarkable. I enjoy the thrill of competition in front of a crowd, so Robbie and his England team better watch out as I won't be going easy on them! I've got a pretty special celebration planned for when I score, by the way. My team is going to be unbeatable - and Soccer Aid for Unicef is counting on your support to make a difference to thousands of children around the world. Come and join in the fun!"
100% of all public donations to Soccer Aid for Unicef will go towards supporting the vital work Unicef does protecting children in the UK and around the world. The money raised through profits from ticket sales and viewer donations during the match will add to the incredible £24 million that has already been raised through Soccer Aid over the last 12 years.