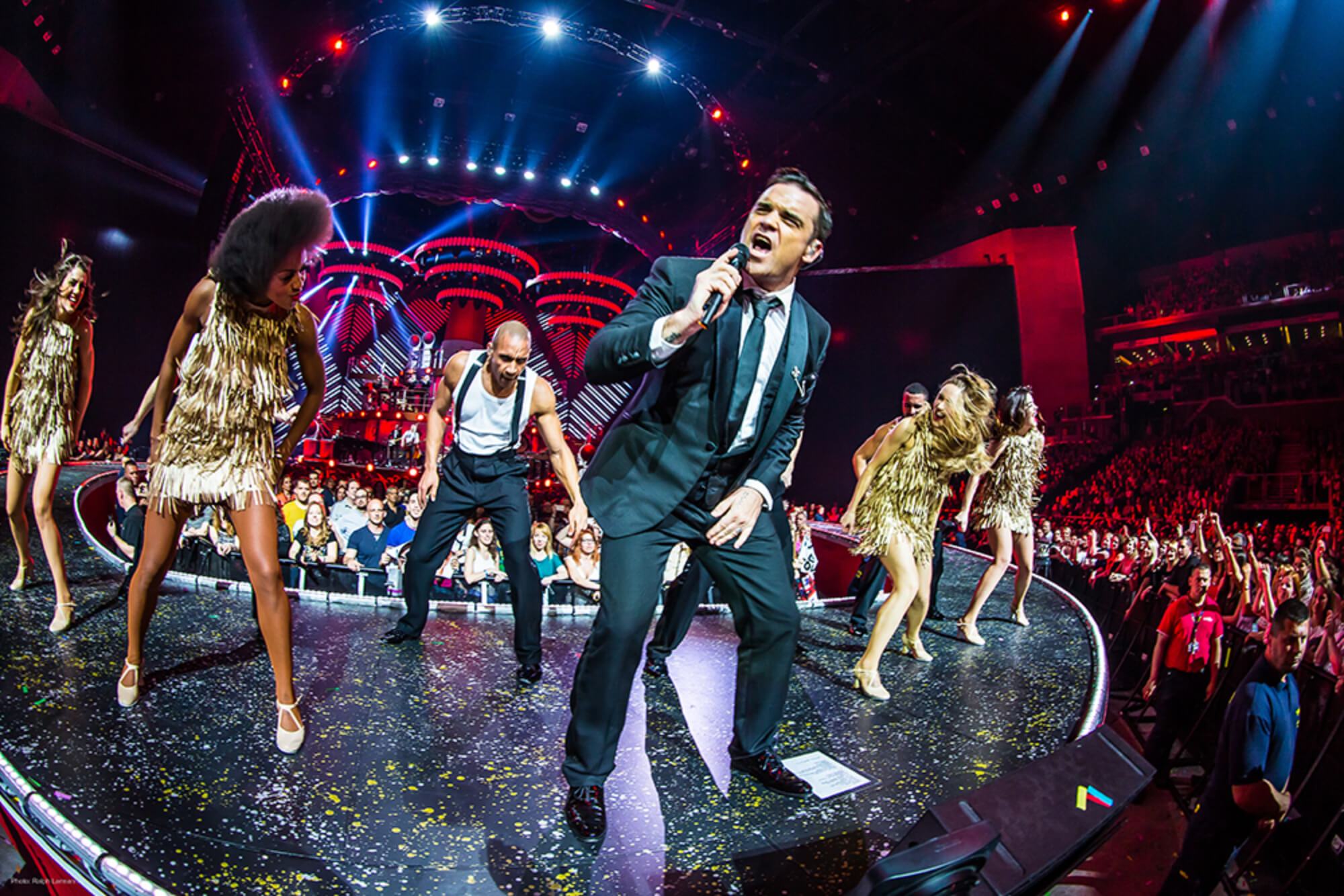 It's nearly a week since Robbie completed the European leg of his Swings Both Ways Live tour in London, but we're sure you won't be forgetting the spectacular 38-date run any time soon.
To celebrate the end of the tour and keep those memories alive, we want you to share your favourite photos from the shows. There are countless swingtastic snaps on Twitter; keep them coming with the hashtag #RobbieLive and we'll post the best ones in Upfront with Robbie Williams.
Get tweeting and click here to see if your photo gets featured in Upfront, where you'll continue to have access to the best backstage photos and videos from the tour and beyond, as well as texts and phone calls from Robbie and the chance to chat with him online.