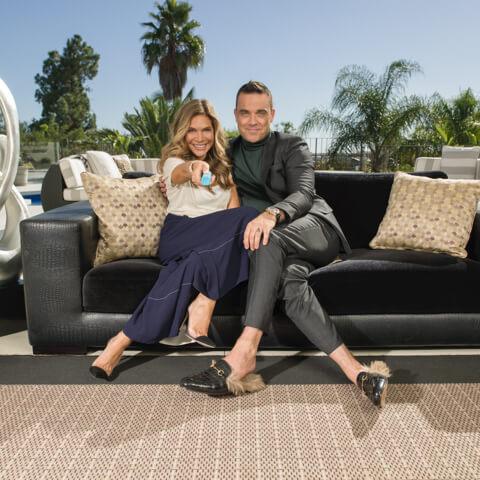 Robbie announced today that he's teamed up with Electric Jukebox to help bring music back into the home. The device, which launched today, plugs into your TV and transforms it into the ultimate music machine, giving you access to millions of tracks at the touch of a button.
As a supporter of Electric Jukebox, Robbie and Ayda will be creating special mixtapes for you to listen to exclusively on the service.
Speaking about the launch, Robbie said:
'I'm proud to be sharing all my favourite mixtapes on Electric Jukebox for you to enjoy. I hope everyone loves our playlists as much as Ayda and I do. Everyone deserves music in their lives and this makes streaming music so easy everyone can do it. You don't need a manual to work it - just pick it up, plug it in and start playing.'
Electric Jukebox is taking on music streaming services, home entertainment systems and everything in between to do away with monthly payments, simplify complex streaming services and get people listening to music together again. Available for pre-order now, you can find out all you need to know at ElectricJukebox.com.
Stay tuned for news on Robbie and Ayda's first mixtape!