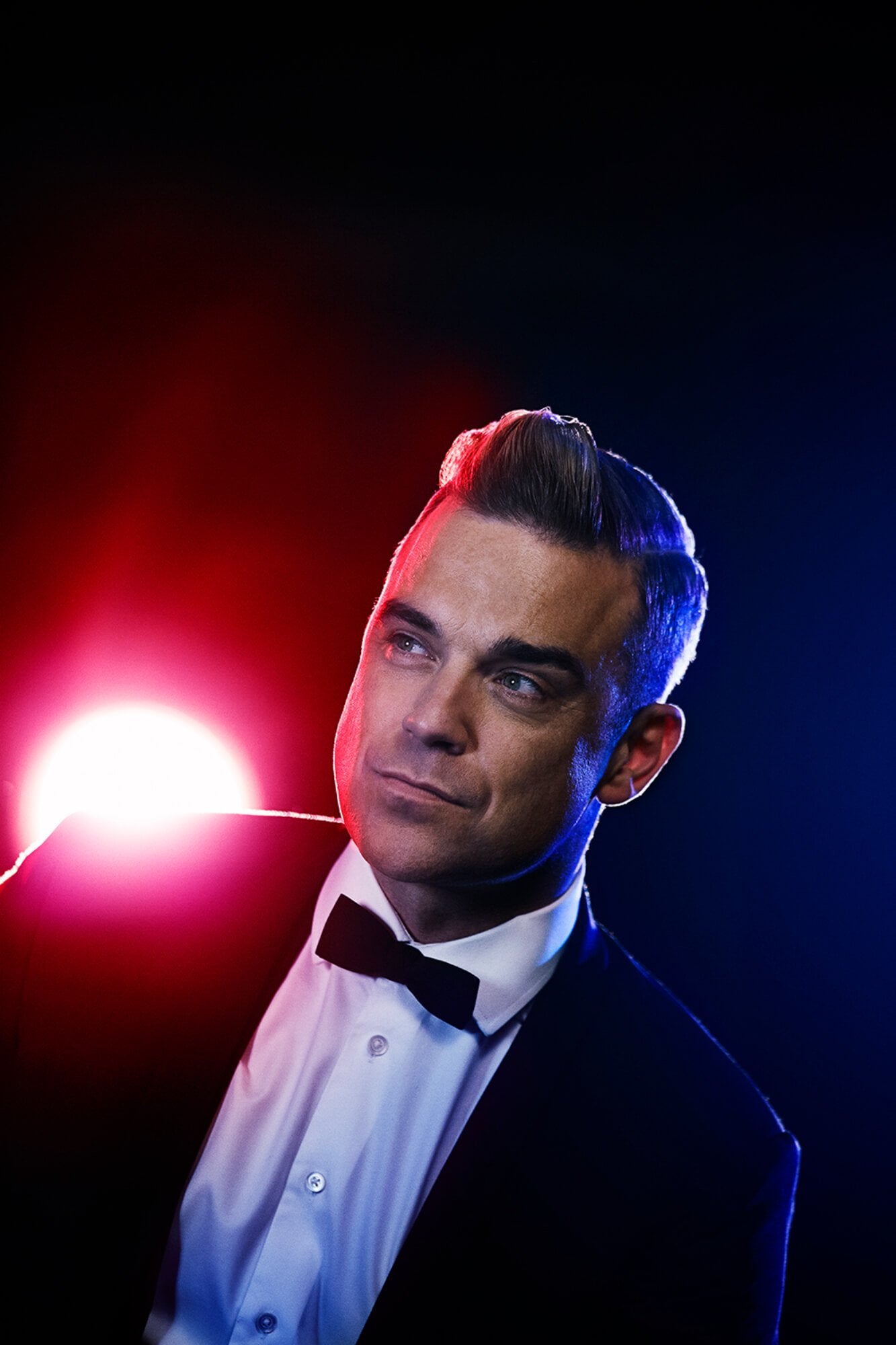 Our tap shoes are on, our bow ties are knotted and the countdown is over; yes, ladies and gentlemen, Robbie's Swings Both Ways Live tour starts in Budapest tonight!
Robbie will perform at the Hungarian capital's Papp L√°szl√≥ Sportaréna before setting sail across Europe, taking port in Prague, Vienna, Turin, Amsterdam, D√ºsseldorf, Herning, Oslo, Helsinki, Hamburg, Berlin, Z√ºrich, Belfast, Leeds, Newcastle, Glasgow, Manchester, Birmingham and London.
The first tour of its kind, Swings Both Ways Live will see Robbie take to the stage to perform songs from both of his number one swing albums as well as greatest hits in a swing style and there are plenty of ways to mark the occasion...
SWING SUPERSTORE
Allow us to turn your attention to the brand new collection filling the shelves and dangling from the hangers in the RobbieWilliams.com Shop.
An enticing array of everything from classic tour t-shirts to brand-new wristbands, the Swings Both Ways Live range provides the perfect memento of Robbie's epic summer of Swing. Take a look at it over here.
SWINGS BOTH WAYS LIVE ALBUM
Recorded live on the night at each venue throughout the entire tour, the Swings Both Ways Live album will capture every moment of the magic and is available to pre-order now. Head to the RobbieWilliams.com shop to secure your copy and have it delivered to your door as soon as it's available.
UPFRONT WITH ROBBIE WILLIAMS
Upfront with Robbie Williams is two weeks old and in that fortnight it's been jam-packed with exclusive content which is now viewable in the Upfront mobile app.
By downloading the app you'll receive Robbie's texts and phone calls and experience all the backstage photos, videos and live chats in a beautifully free-flowing, mobile friendly stream on your iOS or Android smartphone.
If you haven't joined Upfront with Robbie Williams yet, get started here or download the app by clicking below.