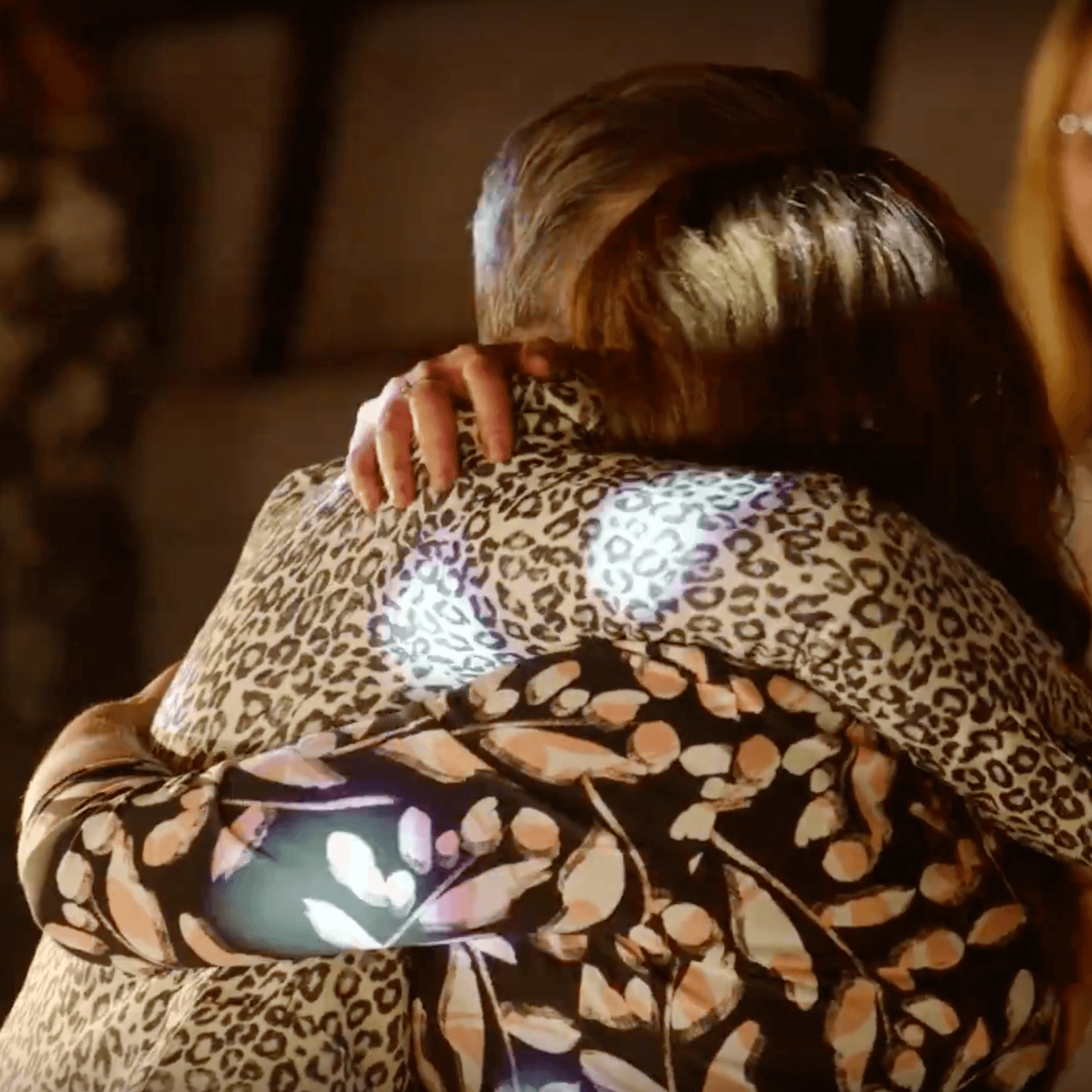 Robbie recently teamed up with MasterCard to give one of his biggest fans the surprise of a lifetime when he performed an emotional duet of his latest single Love My Life with her daughter at a surprise gig.
Believing she was taking part in a fan documentary, Danielle Howting, from Gosport Hants, went to her local cinema with some family and friends on a night out. When the curtains parted though, the surprise was revealed and Danielle discovered she and her love for Robbie were the subject of the film.
The culmination of the surprise came when Robbie appeared from behind the cinema screen to perform Love My Life with Danielle's 9-year-old daughter, Grace.
Watch the emotional moment unfold in full below:
Speaking about the experience, Robbie said: 'It was brilliant to surprise Danielle and spend time with her friends and family. Singing with Grace and seeing Danielle's reaction was priceless.'
Danielle thought it was pretty brilliant too: 'This has been one of the craziest but most amazing days of my life! I have been a fan of Robbie for years and met my long-term partner, Mike, at one of his concerts. You could say that without Robbie, I wouldn't have met my soulmate and had our lovely daughter. Then to see her sing on stage with Robbie Williams is just out of this world and brought a tear to my eye! It was a beautiful moment and I'll never forget it.'
Robbie's surprise was part of MasterCard's Priceless Surprise campaign in celebration of the BRIT Awards 2017. Robbie took his BRITs tally to 18 last year when he was honoured with the prestigious Icon Award and will close this year's show with a live performance that promises to be every bit as big as his numerous prior appearances.
Tune in to ITV from 19:30 to watch the whole thing live.