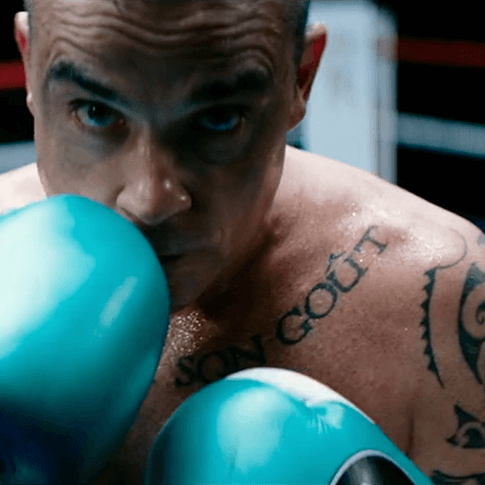 Robbie announced today that his new album is called The Heavy Entertainment Show and will be released on 4 November 2016!
The record is available to pre-order as a CD or digital download in either a standard format or deluxe edition, which offers five extra tracks and three exclusive videos.
The deluxe edition of the album boasts an additional five tracks along with no less than three videos:
1. The official video for the first single, Party Like A Russian
2. A behind-the-scenes look at the making of Party Like A Russian
3. A 32 minute track-by-track interview, in which Robbie reveals all about his new album
Robbie has partnered with PledgeMusic to offer special collector bundles with his new album. With a t-shirt, tote bag, lanyard, keyring and postcards all available to pre-order now, there is plenty to choose from. Robbie has also signed a very limited number of photographic prints, so hurry over to PledgeMusic if you want to get your hands on one!
Pre-order the album through PledgeMusic, Amazon or iTunes now and you'll get to download the title track immediately. You'll also get instant access to the first single, Party Like A Russian, when it's released on 30 September, and the second single, Love My Life, on 21 October.
Anyone pre-ordering through PledgeMusic will also get to choose between a range of special collector bundles, including brand new limited edition clothing, accessories and signed prints.
Whatever you decide to pre-order, you can get your first taste of The Heavy Entertainment on Spotify right here, right now:
Explaining the title of the album, Robbie said 'I grew up in a time when light entertainment was king. I wanted to do some heavy entertainment. I wanted to do light entertainment but on steroids. So it's a play on me taking the piss out of light entertainment. But in a loving way."
Speaking about the title track, Robbie described The Heavy Entertainment Show as 'bombastic, grandiose, silly, theatrical and glorious; I hope. If you've got a good sense of humour and don't take yourself too seriously, I'm sure you will love this song.'