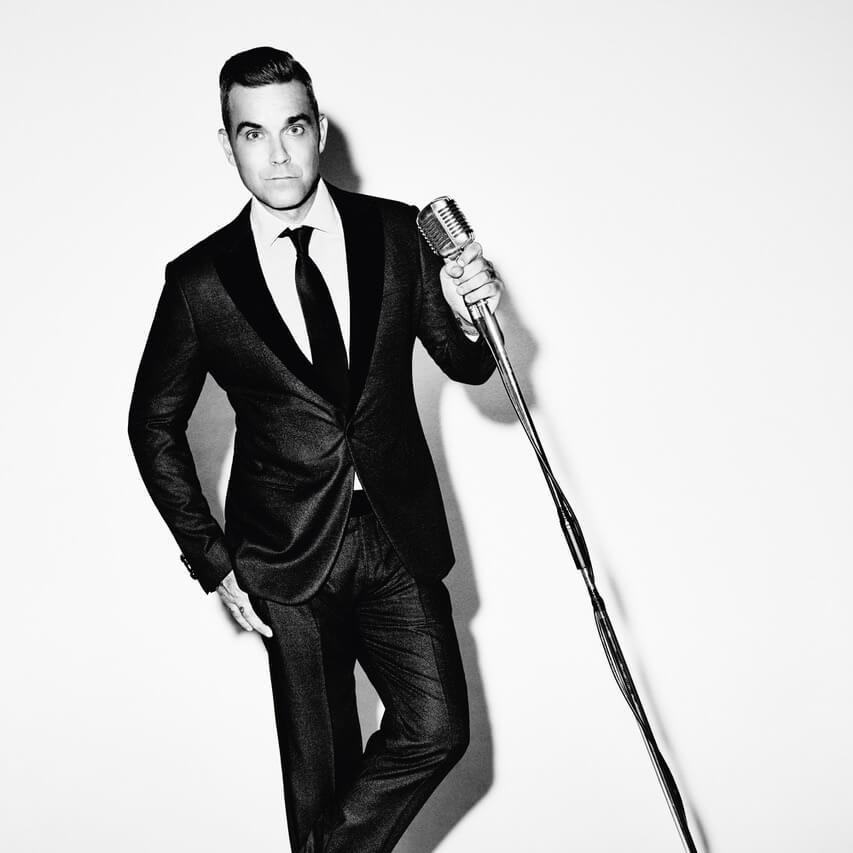 In case you hadn't noticed, RobbieWilliams.com has had a bit of an overhaul recently. While the decorators were in, we added an amazing new feature and are now very pleased to introduce you to the RobbieMoji Playlist Generator!
A fruit machine like none you've ever seen before, take a spin to get three matching Robbies and you'll be rewarded with a themed playlist featuring global hits, Robbie's favourites and, of course, a few of his own tracks.
So whether you need workout music or some tunes to chill to, play now to discover what Robbie has in store for you...