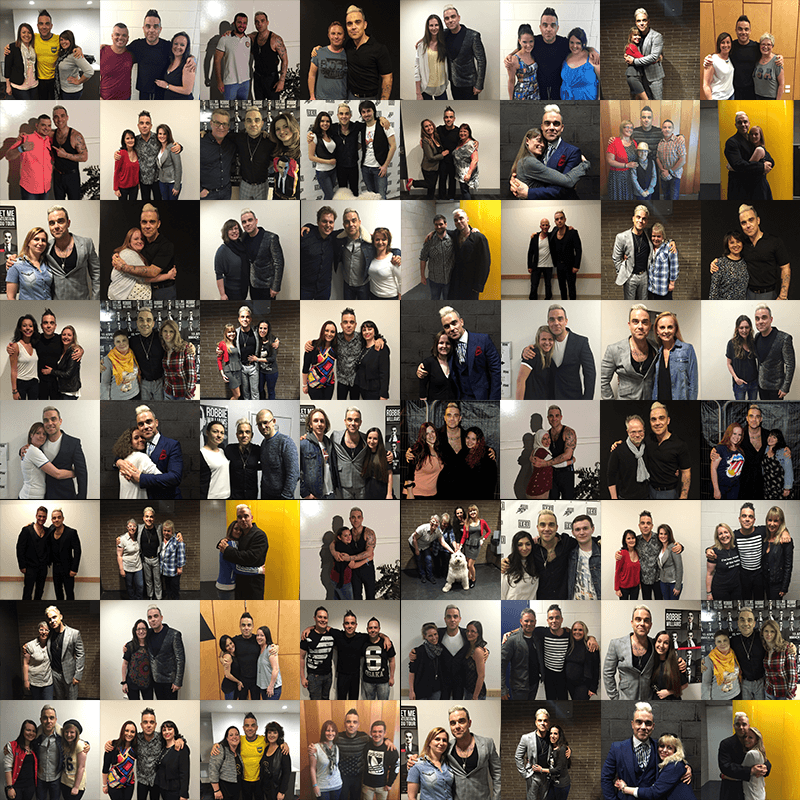 Drum roll please The Upfront draw to meet Robbie on tour this year is now officially open!
Fancy hanging out backstage with your favourite pop star this summer? All you have to do is visit Upfront With Robbie Williams and enter the draw for your chance to chat with the man himself and have your photo taken with him before he hits the stage.
Included in each prize is a pair of tickets for the best seats in the house at a venue of your choice, so you and a lucky friend (who will also get to meet Robbie) can enjoy the show in style.
The draw is open to all-access members of Upfront. If you're already a member, just hit the button below to enter now.
If you're not yet a member, signing up is easy: just head to live.robbiewilliams.com and enter your details, then hit 'Meet Robbie' to take part in the competition.
Once you've signed up, don't forget to download the official app for iPhone or Android, which will enable you to receive Robbie's texts, follow all the action backstage and even talk to him in the chat room.