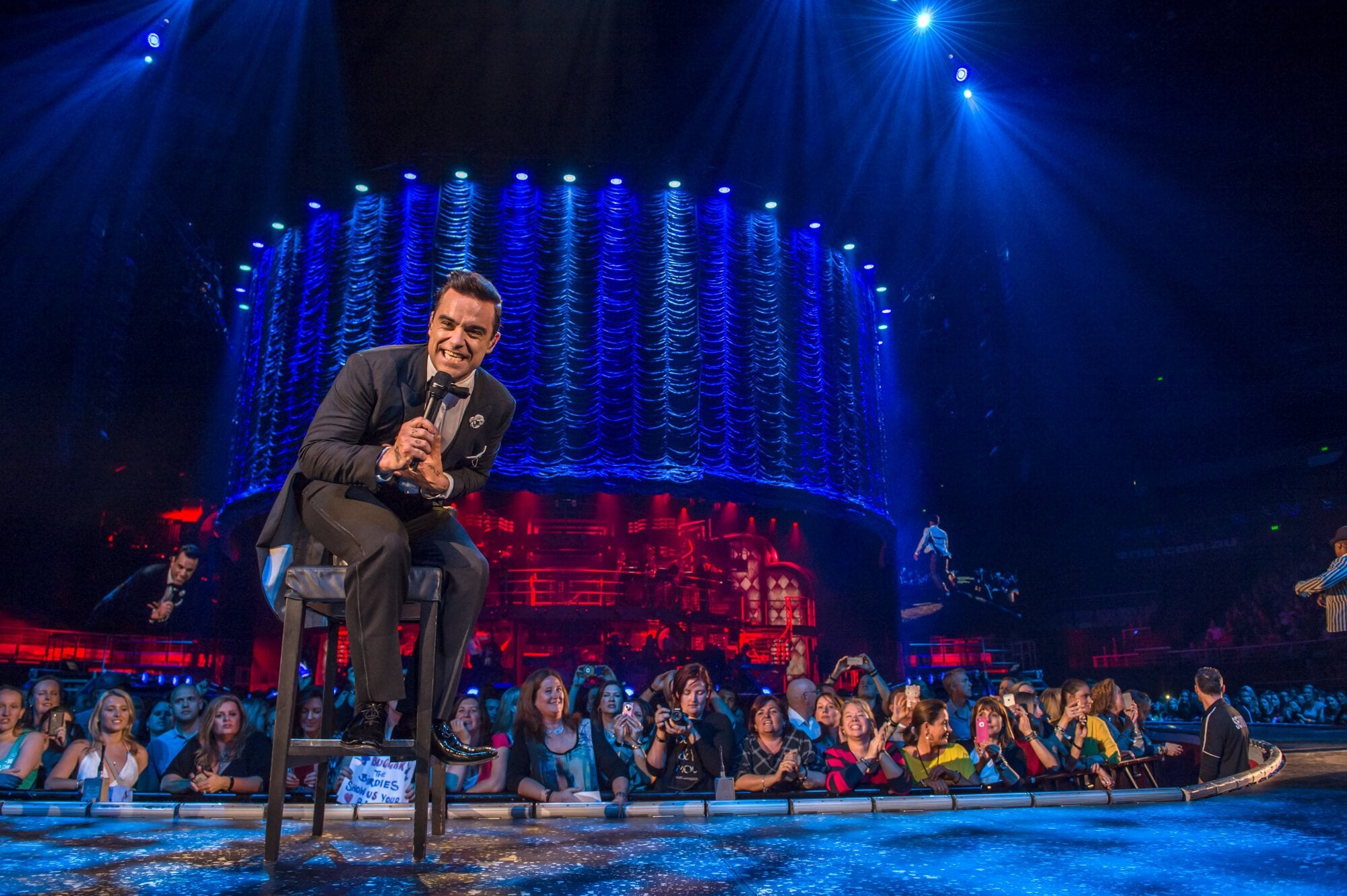 Last night Robbie completed the 17th of 38 European dates on his Swings Both Ways Live tour in Hamburg. It's safe to say that the tour so far has been a swinging hit with audiences from Hungary to Germany, but if you haven't been able to make it to a show, you needn't miss out on the action.
We've pinched a couple of live tracks, recorded in Vienna and Dusseldorf, which you can listen to right here on RobbieWilliams.com:
Don't forget that each stop on the tour is recorded live on the night and can be purchased as a double CD album or digital download. Whether you're enjoying the show from the front row or your front room, you can order your copy of past shows or pre-order for upcoming dates by clicking below.