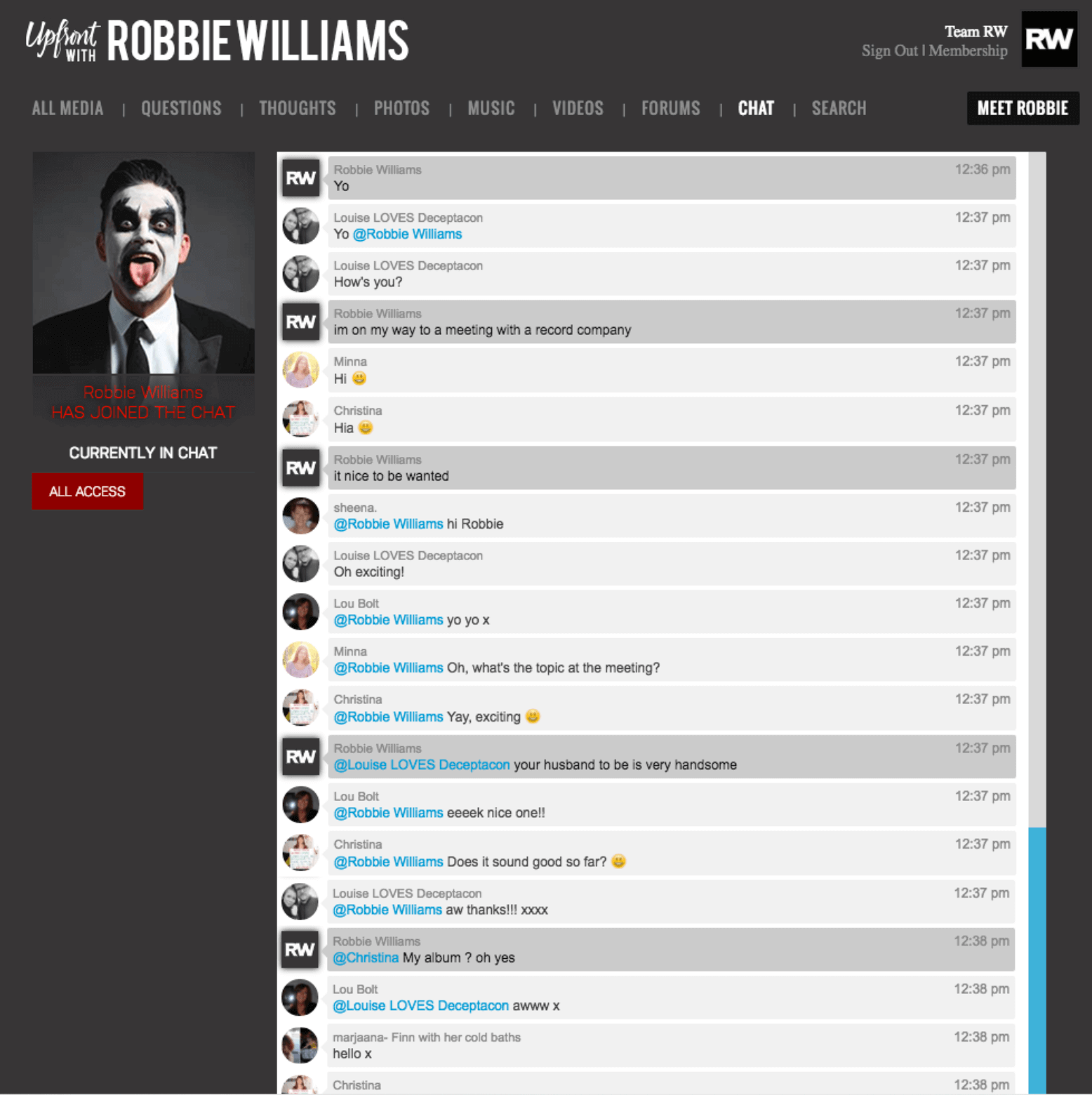 Last night we announced that Robbie has signed a new record deal with Sony Music and will release his 11th studio album with Columbia Records later in the year.
While the news came as a surprise to many, members of his Official App were expecting the story after Robbie revealed that he was en route to a meeting 'with one of the big boys' in the chat room last week.
Robbie popped into the chatroom on his way to the meeting that set the deal up and took the opportunity to tell members how proud he was of the new album. He then sent a text message to followers today to confirm the news and signal the start of the next task.
Good luck deciding, Robbie!
If you're not already a member of the official app, sign up now for your chance to chinwag with Robbie, receive his updates by text and be the first to hear new announcements about the upcoming album.