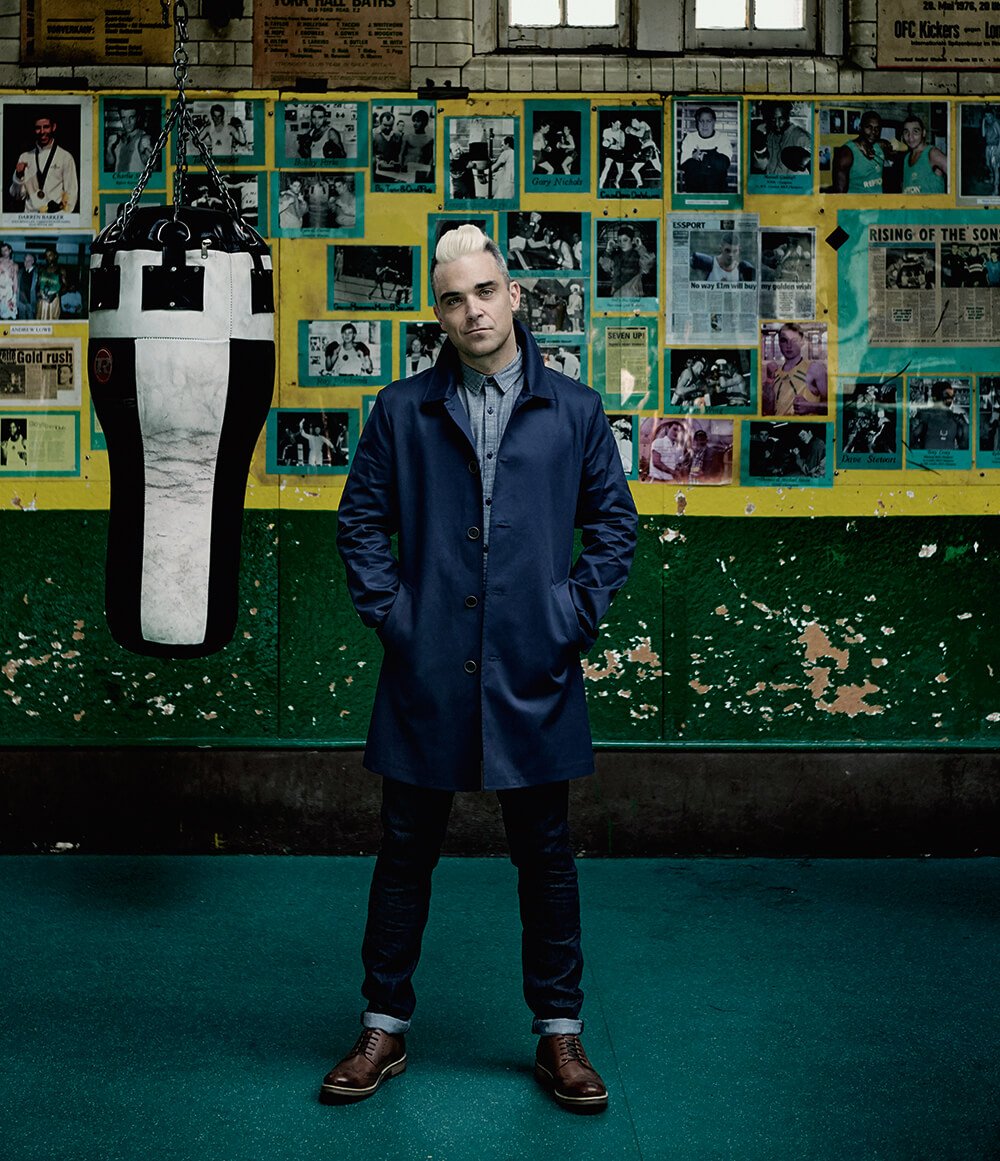 Farrell continued its quest for world fashion domination this month when its Suede Bomber Jacket was included in GQ's weekly wardrobe.
Pronouncing Robbie's menswear label 'back and better than ever', the article singled out the navy jacket as a particular highlight of the season and the brand's impressive selection of outerwear, which includes a pea coat, mac and herringbone blazer (pictured below).
You can find the Suede Jacket and the rest of the line in selected Primark stores across the UK, Europe and now the USA! Click here for more details.