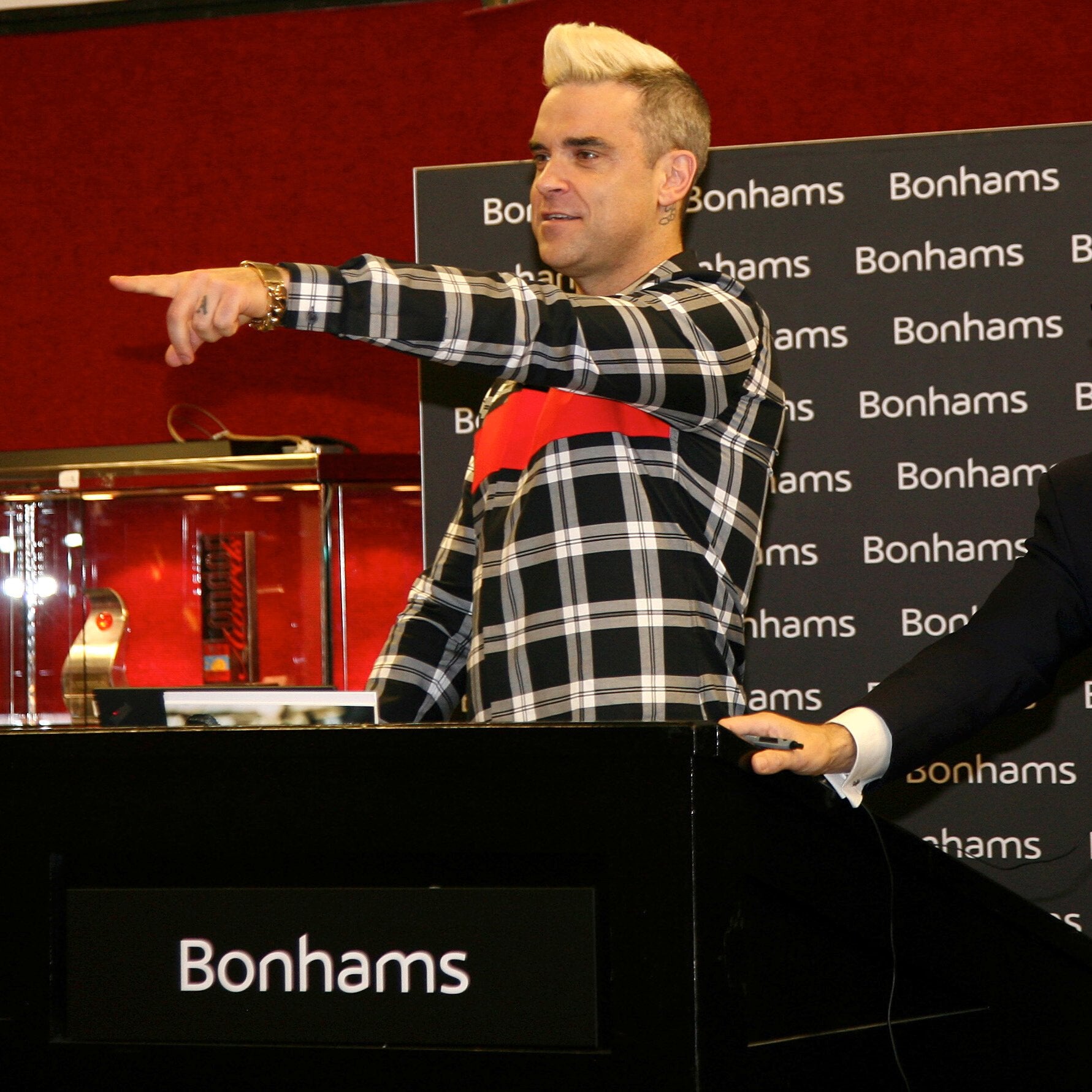 Robbie's 'Doing It For The Kids' charity sale took place in London yesterday and raised a staggering ¬£145ꯠ for the Donna Louise Children's Hospice.
Robbie arrived at a packed Bonhams in Knightsbridge to witness some of his most prized possessions go under the hammer, and even took over as auctioneer to sell his hand-written lyrics to Kids for a whopping ¬£6꽋. After some intense bidding wars it was the hand-written lyrics to Go Gentle that came out on top though, selling for over ¬£30ꯠ.
Speaking at the event, Robbie said:
"It's been a privilege to auction some of my most prized possessions from my life and career to raise money for The Donna Louise Children's Hospice. The charity does such great work and I know they will put the money to very good use for the children and families they care for. Thank you all, from the bottom of my heart!"