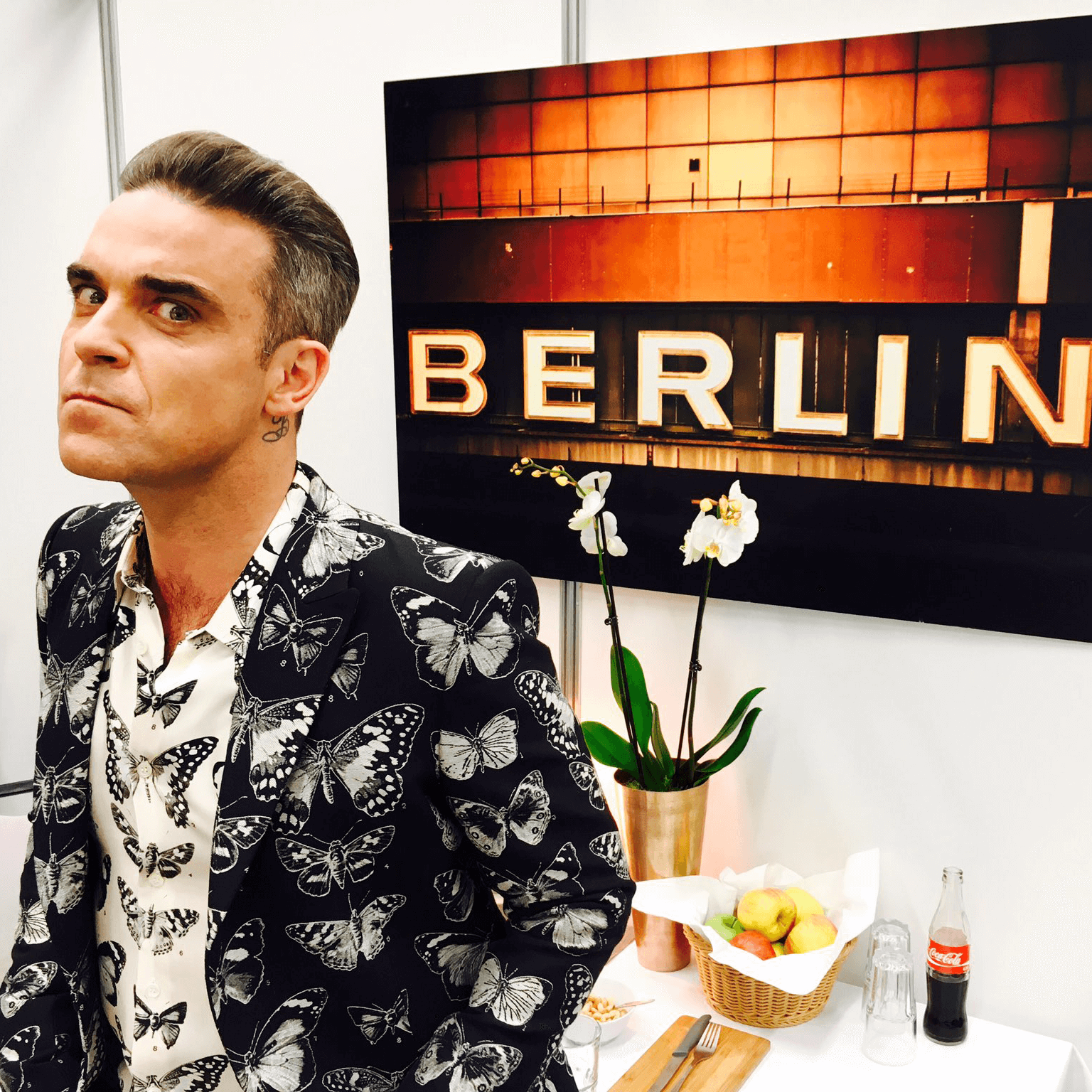 Robbie was presented with the Music International Bambi Award last night at a glitzy ceremony in Berlin, soon after welcoming the audience of 1ꯠ to the Stage Theater am Potsdamer Platz with a performance of new album-opener The Heavy Entertainment Show.
He took to the stage a second time for an emotional rendition of Love My Life, adorned by butterflies in his now-famous shirt and suit combination.
Check it out in the video below and download the new single on iTunes now.