Limited Edition Souvenir 'XXV' Twin Picture Disc Vinyl LP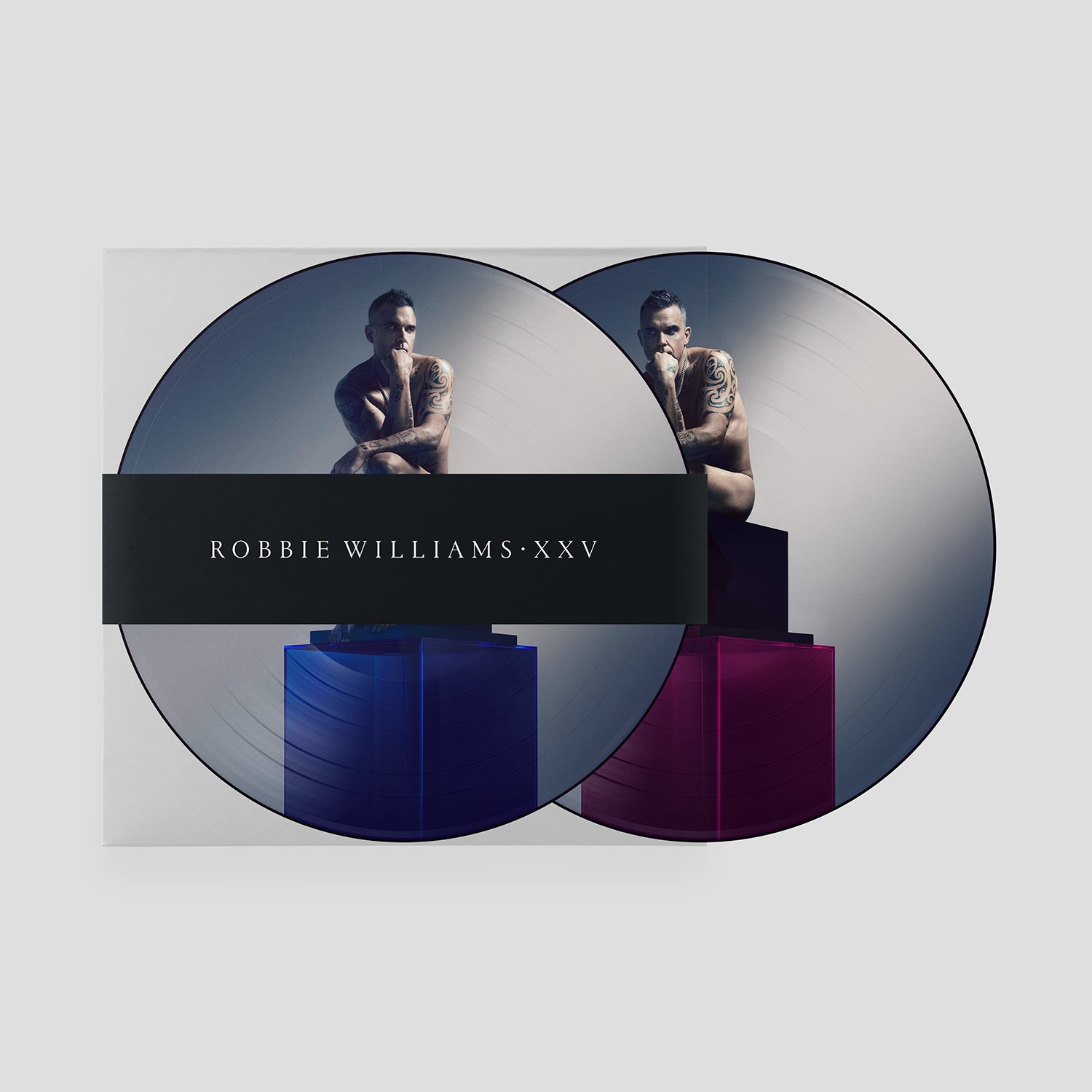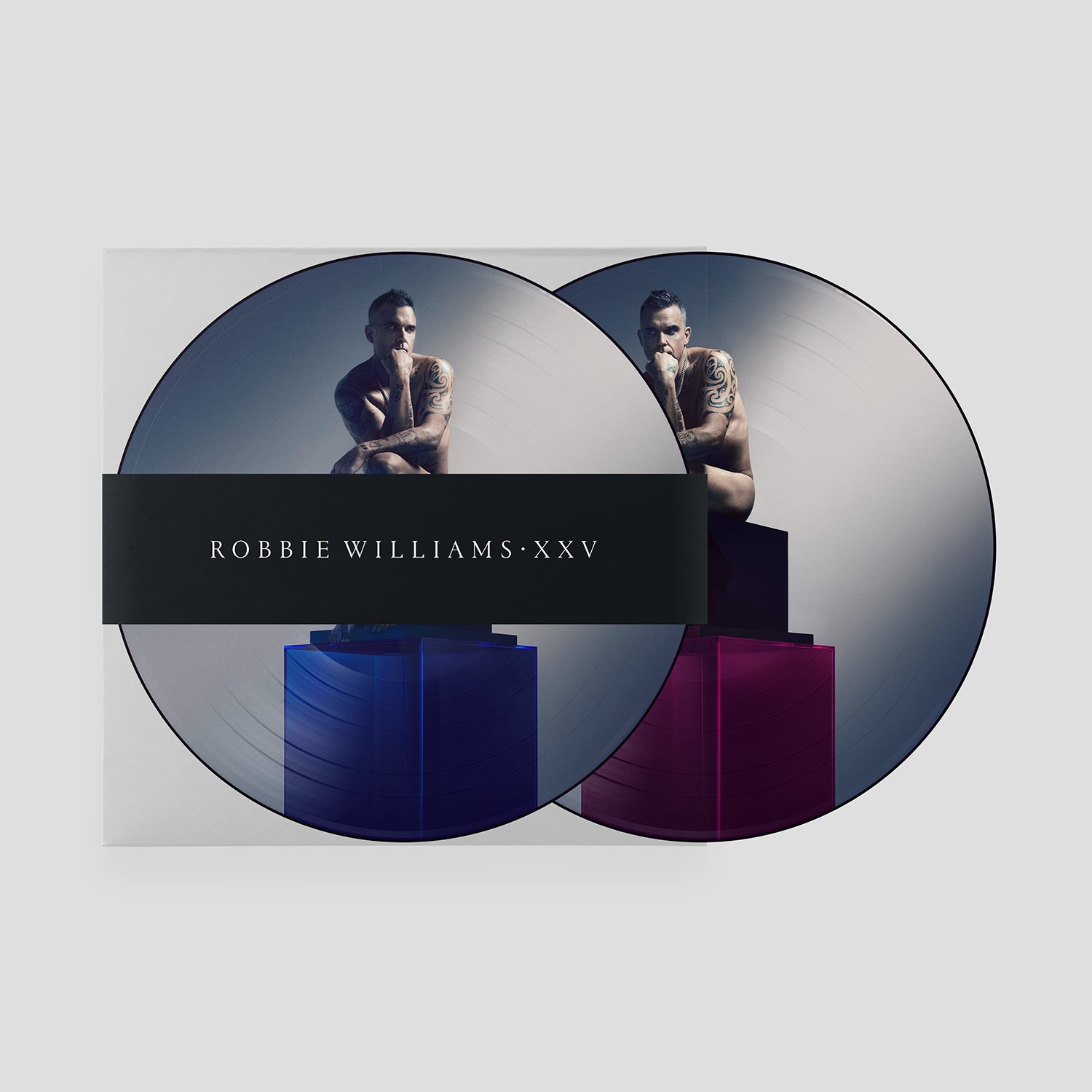 £35
Shipping from: Oct 12, 2022
XXV, the thirteenth studio album from Robbie Williams, consists of all the classic hits newly orchestrated by Jules Buckley, Guy Chambers and Steve Sidwell, and re-recorded with the acclaimed Metropole Orkest. Also, included on XXV is "Lost" a new original composition & single.
Picture Disc
2 x 12" Heavyweight Vinyl 
Individual images on both sides
2 x Clear PVC wallets with flap
Belly band - wrap around belly band to hold vinyl's together horizontally
TRACKLIST:-

1. Let Me Entertain You
2. Come Undone
3. Love My Life
4. Millennium
5. The Road To Mandalay
6. Tripping
7. Bodies
8. Candy
9. Supreme
10. Strong
11. Eternity
12. No Regrets
13. She's The One
14. Feel
15. Rock DJ
16. Kids
17. Angels
18. Lost
19. Nobody Someday
Shipping from: 12 Oct 2022
This product is currently on pre-order and will be dispatched in line with the Shipping from date.